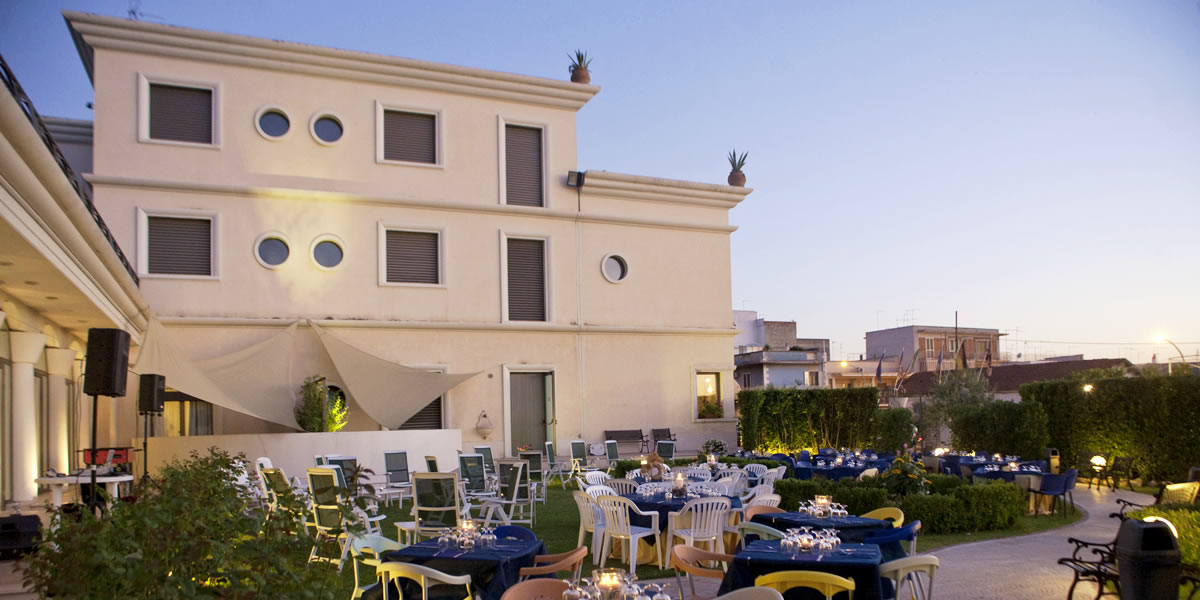 Hotel d'Altavilla, at the gates of Canosa di Puglia, a few kilometres from the exit of the motorway A14, is a three-star hotel with 22 bedrooms, a meeting room, an indoor swimming pool, a gym, a solarium-garden and a private garage.
Hotel d'Altavilla is designed to accommodate primarily entrepreneurs, professionals, sales agents and employees, who prefer accommodation facilities where they can relax during their business trip.
NEAR THE MOTORWAY A14
Hotel d'Altavilla is centrally located between the exit of the motorway A14 and the centre of Canosa. Its location, close to the archaeological sites, allows you to visit the main cultural sites of the city, such as St. Sabino's Cathedral, the Castle, the Roman Bridge and St. Leucio's Basilica.
Hotel d'Altavilla has an indoor 25-metre swimming pool (the only regulation-size pool in the north of Bari) at complete disposal of its guests at scheduled times.
The fitness room finally allows you to keep fit during your stay.
The story of Hotel d'Altavilla
Our family-run hotel also participates in important fairs of the hotel industry, which are opportunities to show the latest developments of our hotel and to keep up to date about new trends in hotel business.
The hotel is the brainchild of Messina brothers, Felice and Antonio, who in 1998 bought a piece of land, on which a two-storey eighty-square- metre colonial house had been built in the 1940s. Driven by the wish to offer their guests a pleasant stay in quiet and comfortable rooms and to let them discover the history, culture and traditions of "the heel of the boot" (as Apulia is commonly called), the two entrepreneurs restored the building, maintaining the original foundations and extending the entire structure, which now covers 4,500 square metres.
VIPs and celebrities
Hotel d'Altavilla has recently hosted celebrities including: Lino Banfi, Max Gazzè, Remo Girone, Michele Placido, Nino Frassica, Amanda Sandrelli, Anna Tatangelo, Luisa Corna, Dolcenera, Fiordaliso, Alan Sorrenti and Cino Tortorella.